. . . where we have fun . . .
lots and lots of it!

Prince Philip Centre - Leeds


Friday PHAB Club
The Friday PHAB Club meets each week from 7.00 – 9.00pm at the PRINCE PHILIP CENTRE, Scott Hall Avenue, Leeds LS7 2HJ. Tel. (Friday evening only) 0113 262 3241. We break for Christmas, Easter and Summer, we do not close at half-term.
PHAB ENTERTAINMENT PROGRAMME 2020
Come and Join us and have some FUN!
January 2020
Fri 10th - Karaoke and Bingo
Wed 15th - Management meeting, 7pm
Fri 17th - Kibbitz Music Barney, Film & Planning for "PHAB's got talent"
Fri 24th - Salsa group with Bobak,and Wii game tournament with a prize
Fri 31st - Salsa workshop, and Planning for "PHAB's got talent"
February
Fri 7th - PHAB's got talent - with prizes!
Fri 14th - Valentines Disco with Lindsay, and Bingo
Fri 21st - Film night and popcorn
Fri 28th - Rock choir, and Wii game tournament with a prize
March
Fri 6th - Salsa workshop
Wed 11th - Management meeting, 7pm
Fri 13th - Music & Bingo, Kim in back room
Leeds PHAB management regrettably advise that this club is now closed as instructed by HM Government.
Watch our Home page for updates.
RED NOSE DAY PHAB Having fun raising money
for Comic Relief – getting a little damp during the sponge throwing
evening at the Club. PHAB raised £65 on the night, plus a donation.
We sent £100 to Comic Relief.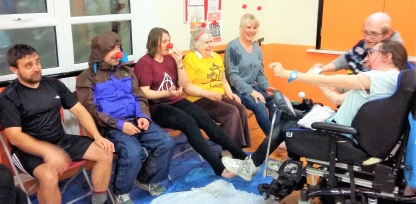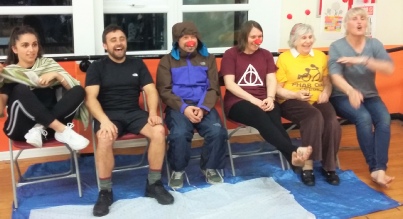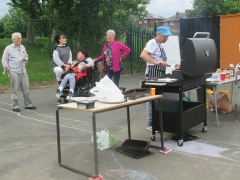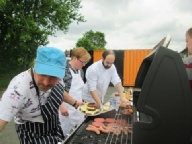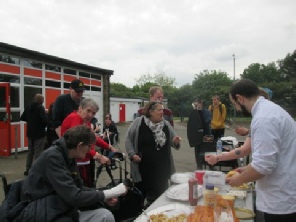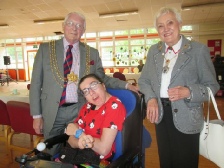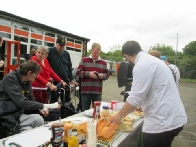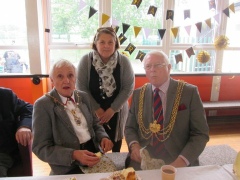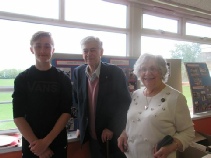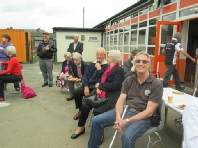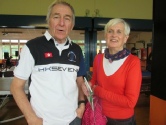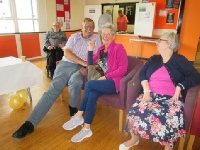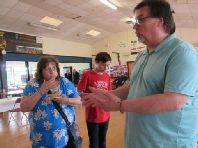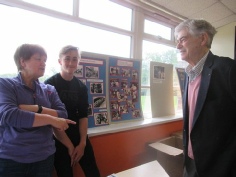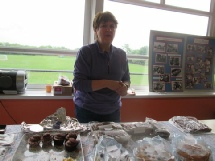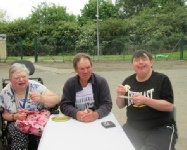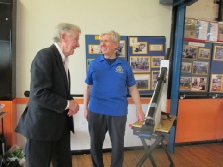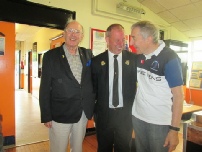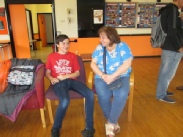 PHAB Open Day … We had a wonderful day.
The hall at the Prince Philip Centre was packed with VIP guests, friends, Patrons and members,
and there was chance to enjoy our BBQ on the playground outside or try their luck on the stalls and games inside.
The highlight of the day - a demonstration by PHAB United our talented wheelchair football team who have just completed their 6th Season.




1969 - 2019 PRINCE PHILIP CENTRE PHAB CLUB (physically disabled / able bodied)
50th Anniversary Celebration
PLEASE COME AND JOIN THE PHAB SPONSORED WALK & WHEELCHAIR PUSH
Saturday 7th September 2019 start 11.00am (details on Home page)